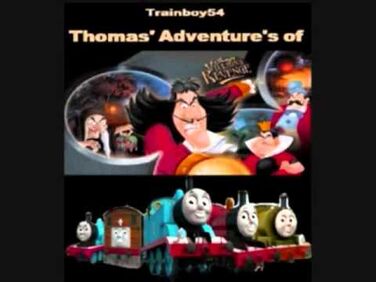 Thomas' Adventures of Disney's Villains Revenge
is the soundtrack for
Thomas' Adventures of Disney's Villains Revenge
. Featuring 10 songs from the movie, as well as 3 songs that were never featured in the movie, the soundtrack will be released on ?????????. It is second soundtrack to the hit series as well as the 6th TOMY/Trackmaster T&F CD release.
Tracklist
The Locomotion
The Villains Take Over The Stories
Alternative Music Theme
Trivia
Chart Performance
TBA
References
Gallery
External Links
Ad blocker interference detected!
Wikia is a free-to-use site that makes money from advertising. We have a modified experience for viewers using ad blockers

Wikia is not accessible if you've made further modifications. Remove the custom ad blocker rule(s) and the page will load as expected.