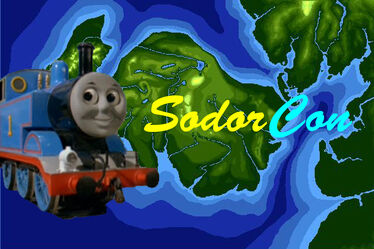 SodorCon
is an upcoming convention for fans of the Ackley Attack TV show, "
Thomas' Adventures with SamTheThomasFan1 & Ackleyattack4427
." The convention will be organized by the people of Ackley Attack TV and SamTheThomasFan1 Productions. The event will be family friendly.
Programming
The convention will offer model railway layouts, concerts, dealer's room, contests, artist alley, a Music Video contest, panels and performances.
History
Ackley Attack TV and SamTheThomasFan1 Productions both came up with their own convention for hopefully, both the United States and United Kingdom where they hope to expand on new ideas for the fans of the show.
Event history
| Dates | Location | Atten. | Guests |
| --- | --- | --- | --- |
| TBA | TBA | TBA | TBA |
External Links
Ad blocker interference detected!
Wikia is a free-to-use site that makes money from advertising. We have a modified experience for viewers using ad blockers

Wikia is not accessible if you've made further modifications. Remove the custom ad blocker rule(s) and the page will load as expected.