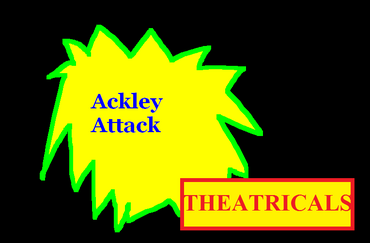 Ackley Attack Theatricals
is a theatrical production arm of The Ackley Attack Company.
The company has been gaining a reputation within the industry for creating professional, popular and critically preformances. The company forms a part of one of the nine units of the Ackley Attack Company.
Live Shows
Upcoming Productions
Ice Shows
Upcoming Productions
Miscellaneous Productions
Upcoming Productions
Related Articles
Shows
Musicals
Movies
Ad blocker interference detected!
Wikia is a free-to-use site that makes money from advertising. We have a modified experience for viewers using ad blockers

Wikia is not accessible if you've made further modifications. Remove the custom ad blocker rule(s) and the page will load as expected.